Duluth, Georgia – January 21 , 2022  – OBOR Tires has officially launched the highly engineered UTV tire called the LYNX. The LYNX is designed to conquer any terrain from snow to hard pack and will grip to just about anything on the trail. We first tested this tire in Sand Hollow State Park in Utah with the Kombustion motor sports group out of Salt Lake. Some of the first comments made were, "That's a good-looking tire". The LYNX has been said many times as our most eye-catching pattern in our product line. After we conducted the first test in Utah, we moved over to West Virginia to test its performance in the mountains and wooded trails. Our test rider was Mike Daugherty and over a 3 hours ride on some of the diverse terrain possible, the LYNX showed no issues.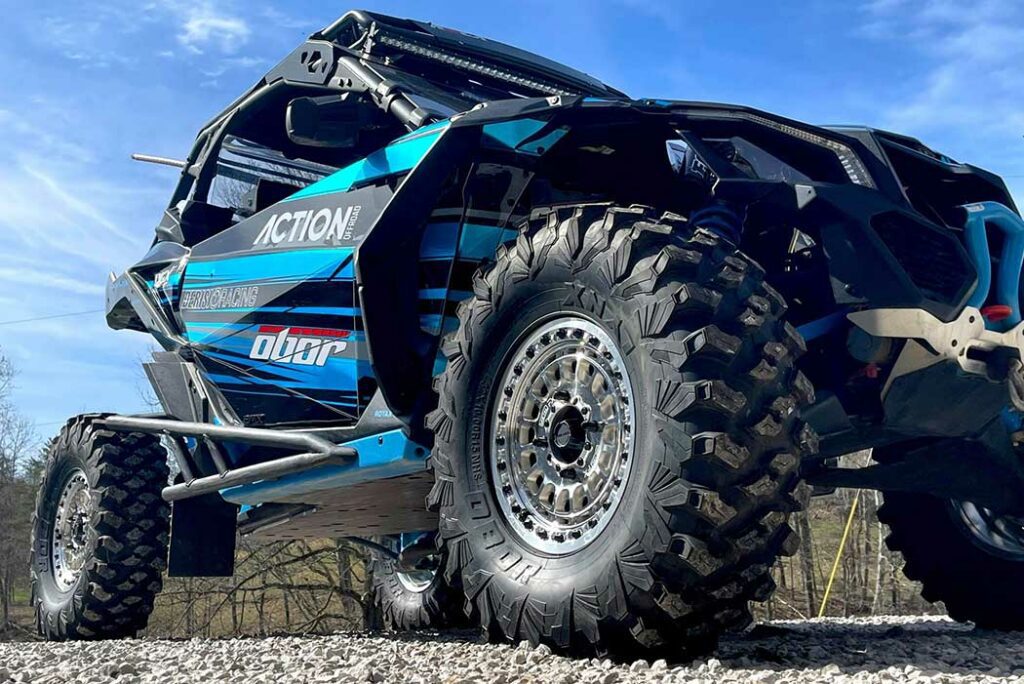 The LYNX is a very durable 8 PR tire that weighs approximately 40 Lbs. for a 32x10R15. The tire was made with a special rubber compound that increases steering response and control. The side wall has extra protection and will decrease the chance of a puncture. The center tread will give the rider a smooth ride, while being able to dig out of mud and loose dirt. 
"The LYNX tire was designed to give any rider in any condition a tire that they feel confident ride on." stated Bruce Nyland, National Sales and Marketing Manager at OBOR Tires. "We also took into consideration many professional riders' feedback, to apply a unique tread pattern design and compound to increase the riders confidence on the track." 
Available size: 28x10R14, 30x10R14, 32x10R14, 32x10R15
This tire is currently available to purchase from any of our certified dealers, or through our website. 
For more information and specs for the new Lynx OBOR UTV /SxS tires click here.